2. Primer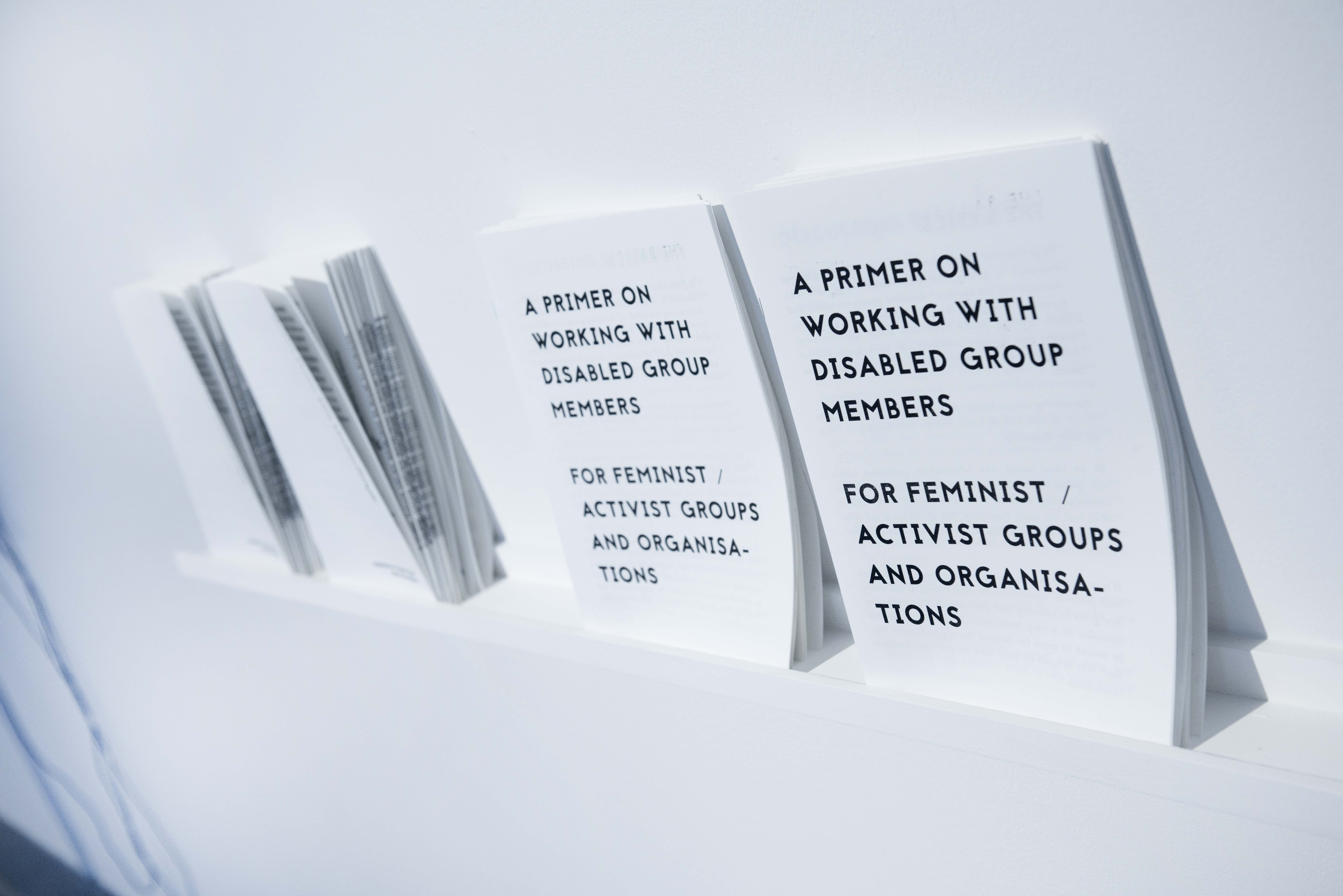 [A painted white shelf roughly 2 in/6 cm deep is mounted to a white wall. The photograph is taken at a slightly shifted perspective from the right side of the shelf, facing the left side. On the shelf are 4 stacks of printed pamphlets, leaning on the wall. The two left-hand side print-outs are facing backwards, and the two right-hand side printouts are facing forwards, with the title page showing. The title is printed in all upper-case letters and in black ink]
A Primer on Working With Disabled Group Members for Feminist / Activist Groups and Organisations, 2018
12 page, A4 risograph publication.


This document was produced in 2018 in response to experiences working with feminist and activist groups that were unprepared for working with disabled group members. The primer is an example of publishing as artistic practice; it positions information and education as a tool for change-making that can be embraced within a socially-engaged fine-art practice.

Printed copies are available from A.I.R. Gallery, NYC, Bluestockings, NYC, Printed Matter Inc. (online), Baltic39, Newcastle, or please click HERE for a .PDF or audio download.