NEWS:

11.2021
I feel very honoured to be included in this article by Jamila Prowse in Frieze, alongside Leah Clements and Carolyn Lazard:
Frieze: How Open-Access Resources Can Support Disabled Artists: Jamila Prowse

10.2021:
Thank you to everyone who made it to Graduale 21: Imagine Something New, Like Justice at Galerie Wedding.
Thank you especially to Jenny Fuhr, Lena Maria Loose, Övül Ö. Durmuşoğlu, Harley Aussoleil, my fellow Graduate School artists, and the Galerie Wedding team. Some images from the opening below:



Image credits: Massimiliano Rossetto

10.2021:
Press Images from REVOLTING SPINES AND SHIVERING CHAINS: Galerie im Turm: Berlin: DE. The show runs until 14.11.2021.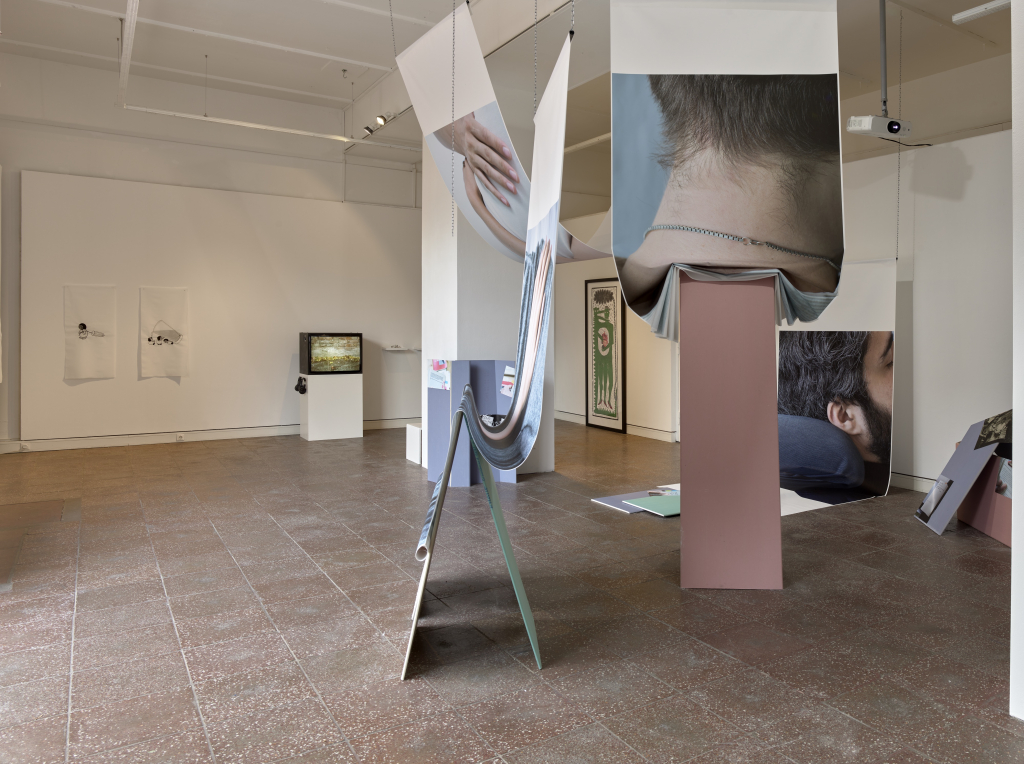 Image credits: Eric Tschernow

10.2021:
I will be joining the La Becque residency program in the summer of 2022, see the announcement here: https://labecque.ch/en/residency/#

10.2021:
ACTUALLY, THE DEAD ARE NOT DEAD opens on the 15th of October. With a program of events over opening weekend: TECHNIQUES OF BECOMING. See more at: https://www.wkv-stuttgart.de/en/program/2021/exhibitions/techniques-of-becoming

09.2021:
My work is featured in two recently released books from publisher Archive Books:
https://www.archivebooks.org/imagine-something-new-like-justice/
https://www.archivebooks.org/wicked-little-town-2/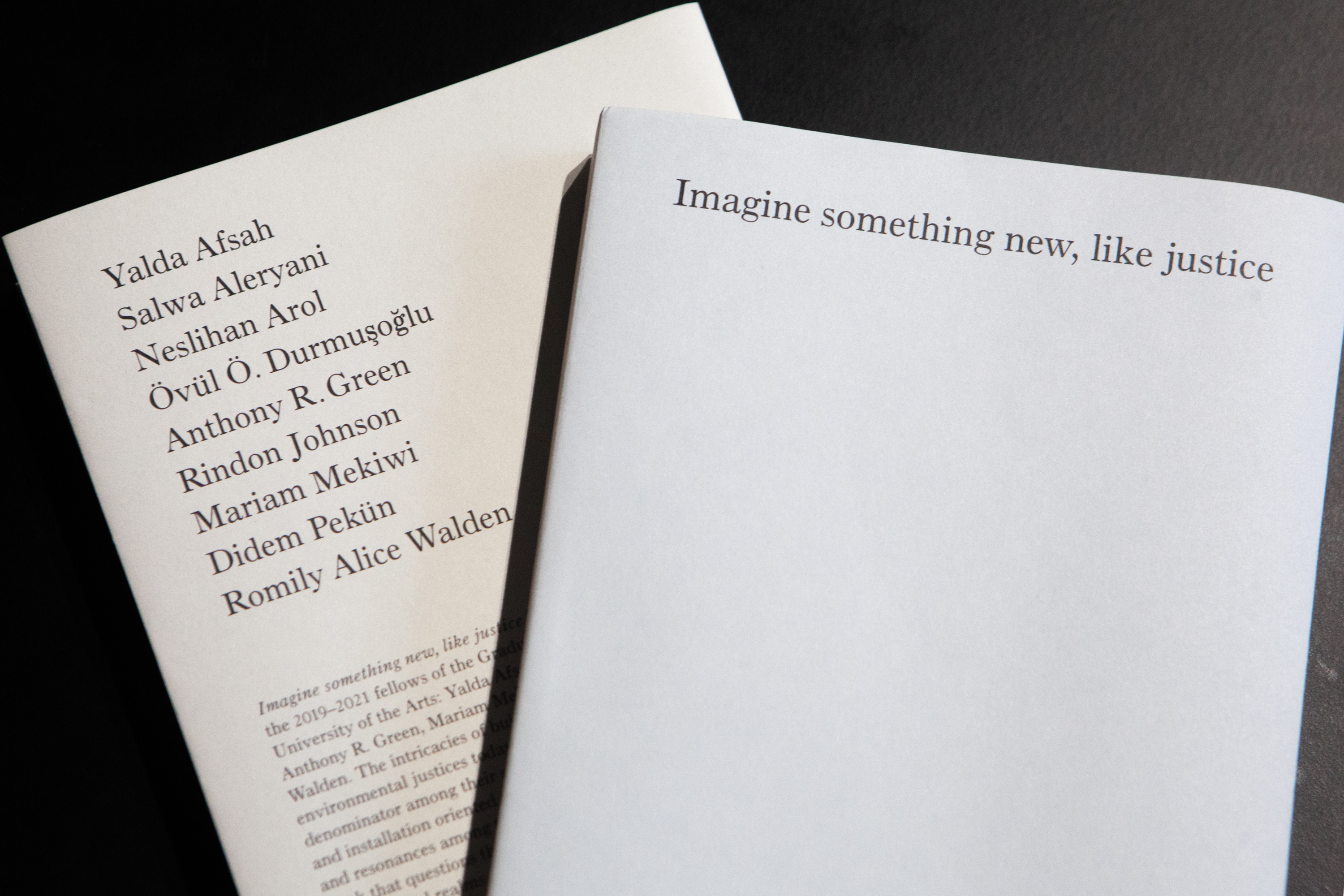 Image credit: Juan Saez

09.2021:
Notes From The Underlands will show as part of 'We Cannot Skip This Part - Accessibility' at Kunsthalle Osnabrueck, opening 11th November. It will be presented also (finally) in German Sign Language.

09.2021:
I will be exhibiting a sound/text installation as part of Graduale 21: Imagine Something New, Like Justice: Gallerie Wedding: Berlin: DE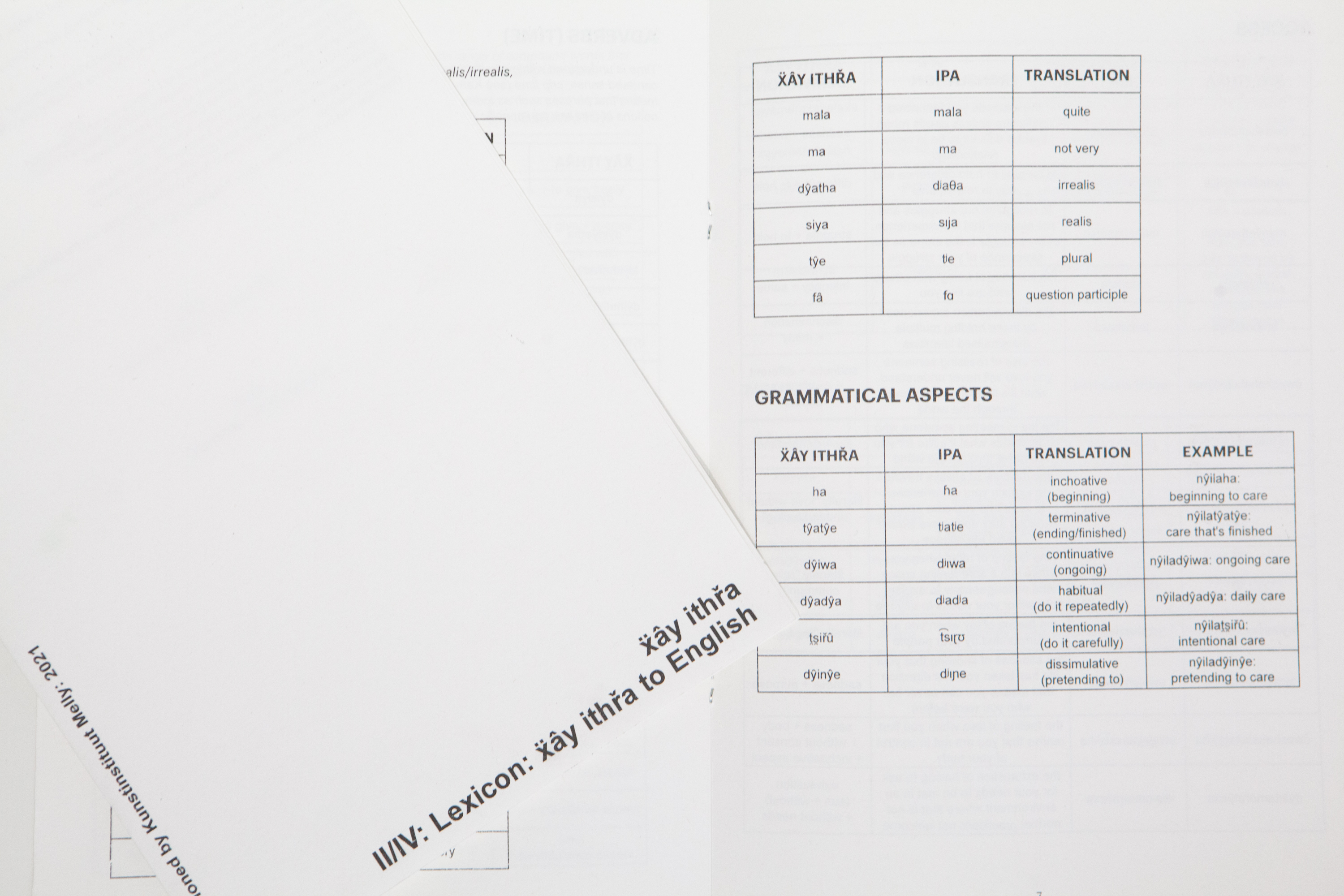 Image credit: Juan Saez

09.2021:
Structures of Care will be showing as part of REVOLTING SPINES AND SHIVERING CHAINS: Galerie im Turm: Berlin: DE.
Opening 22.09. | 18:00

08.21:
Unknown Objects, Newly Told Stories is live on the Schwules Museum website with a new text/audio commission

07.21:
I will be taking part in Interrogating Speculative Futures: A workshop on the politics of imagining a future with(out) chronic illness on the 19th and 20th July, hosted by Goldsmiths University: UK

06:2021: I am currently on residency with HAU Berlin as part of the Take Care residency series

05.21: Notes From the Underlands will be screening as part of Queering the Belvedere on 11th June at Belvedere 21: Vienna: AU

05:21: Remedial Geologies IV is now held in the UK Government Art Collection as part of the Art X-UK Acquisitions

04.21:
My new work ẍây ithřa: a pledge opens at Kunstinstituut Melly as part of 84 Steps




03.21
I will in residence with Wysing Arts Centre and Sickness Affinity Group in November 2021